---
Katie Gearlds | Head Coach | Purdue Women's Basketball
Katie Gearlds is the head coach of the Purdue women's basketball team. Returning to her alma mater, the 2007 All-American, is the ninth coach in program history.
Gearlds spent eight seasons taking Marian University to unparalleled success as its head coach, winning back-to-back NAIA National Championships in 2016 and 2017. She is the winningest coach in Marian history with a 228-50 record, an 82% clip.
Prior to her jump into coaching, Gearlds spent three seasons in the WNBA with the Seattle Storm. She was taken with the seventh overall pick in the 2007 WNBA Draft, the highest selection ever from Purdue and the 10th top-10 pick in Big Ten history. She also spent time playing professionally in Spain, Greece, Portugal and Slovakia.
One of the most-prolific players at Purdue, Gearlds was a three-year starter for the Boilermakers during her career from 2004-07, appearing in 133 games with 100 starts. She ranks fourth in program history with 1,974 points and was the ninth fastest to join the 1,000-point club, reaching the plateau in just 80 games. For her efforts, Gearlds was named a Legend of Mackey Arena during its 50th anniversary season. Gearlds earned a bachelor's degree in sociology with minors in psychology and communications form Purdue in 2007.
MORE.
---
Jason Mitchell | Boatman & Head Women's Coach | Purdue Rowing & Crew Team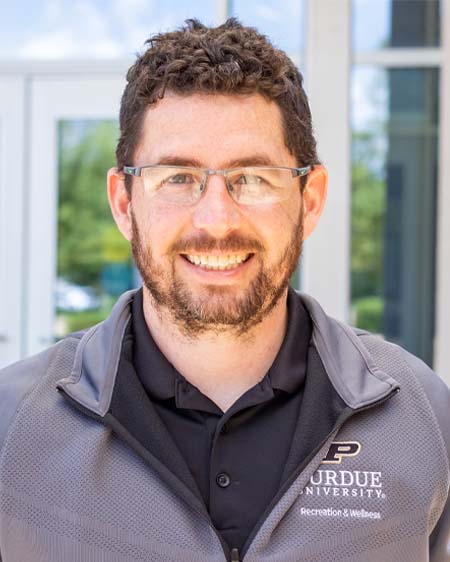 Jason Mitchell began his adventure into the rowing world in the Fall of 2005 while attending Purdue University. During his time on Purdue Crew, he was able to be a part of a Lightweight 8 the earned medals at the SIRA, Dad Vail, and ACRA regattas. After graduating from college, Jason served as an assistant Purdue coach for three semesters.
He was hired as the Director or Rowing at The College of William & Mary in 2012. In the summer of 2014, Mitchell also helped start a high school rowing program for the high schools in the Williamsburg area. The Williamsburg Boat Club Juniors program had its first season in the Fall of 2014. Jason was the men's coach the 2014-15 season and moved to the Freshman/Novice coach for the 2015-16 season. In 2016, Coach Mitchell began his first season as Head Coach of the Pennsylvania State University Crew Team, where he built the team into a larger more competitive club.
Coach Mitchell's coaching journey now came full circle when he returned to Purdue as the Boatman & Head Women's Coach.
---
| Donate | Fundraiser Sign Up | Find a Team | Find a Fundraiser | Event Sponsors |