---
Why Not Get Started NOW? Sign Up Info Below.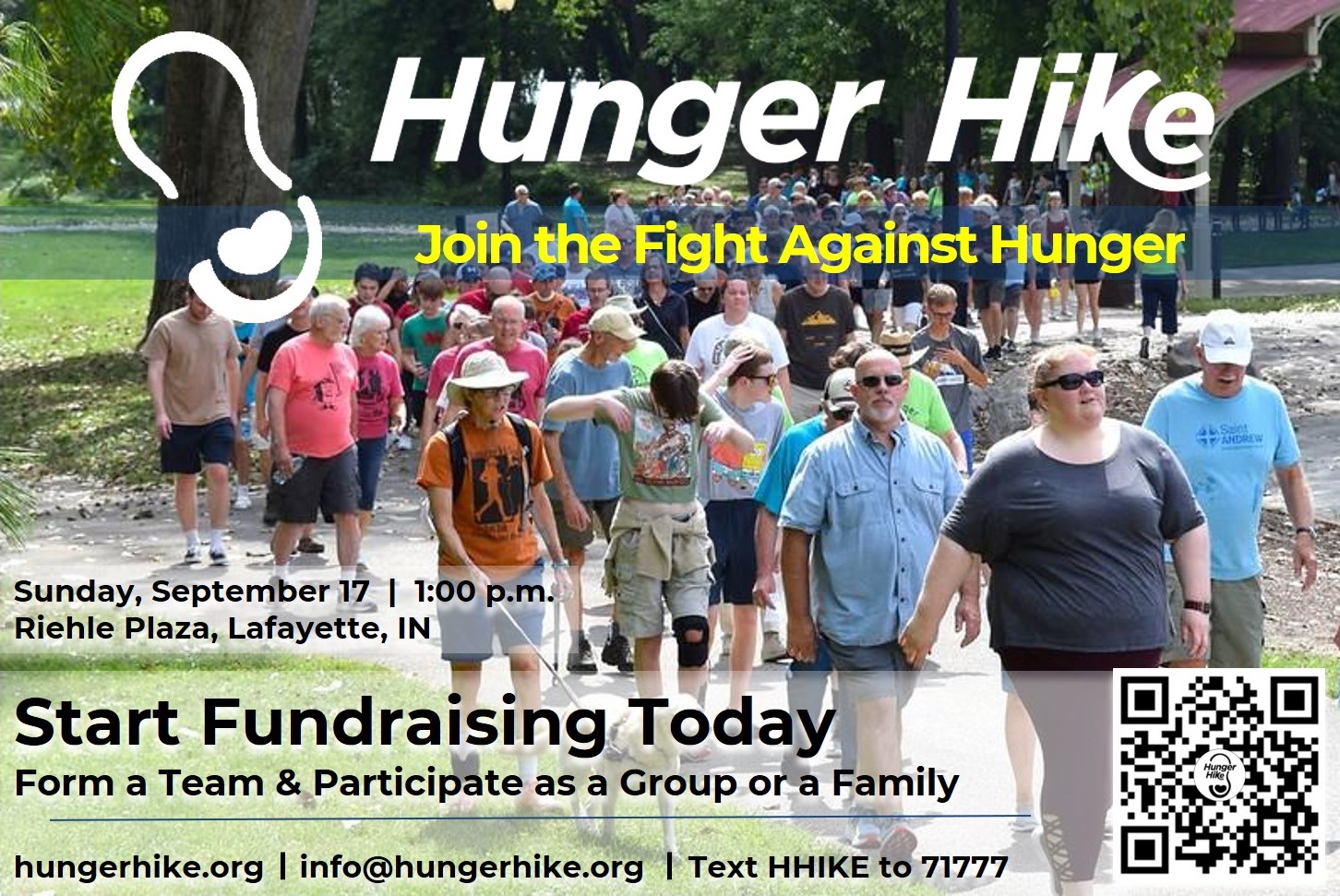 Join Hunger Hike 2023, a remarkable community fundraising event with a mission to heighten awareness and make a positive impact in the fight against hunger, both locally and on a broader scale. Let's unite to combat food insecurity and create a better future for those in need. Here's your guide to get started contributing to the battle against hunger by raising awareness and funds for vital food programs. Hunger Hike is scheduled to unfold at Riehle Plaza (Lafayette, IN) on Sunday, September 17 at 1 p.m.
Hunger Hike offers an excellent opportunity for teams or groups to participate, whether it's a church group, student organization, civic group, or your own family. Assemble your Hunger Hike team and initiate the fundraising process through our user-friendly online platform, or choose any method that suits you best. LUM warmly invites you to join us in the fight against hunger.