---

---
Most of the donations have been counted for Hunger Hike 2015, and our goal has not been met yet for this year. We are just "not quite there yet."
Thus far approximately $83,000 has been pledged & donated to Hunger Hike
Our goal to raise $100,000 is so very close. Each year 15% of Hunger Hike donations are made in the two months AFTER Hunger Hike. Working together this goal can be achieved.
---
Working Together to Reach Our Goal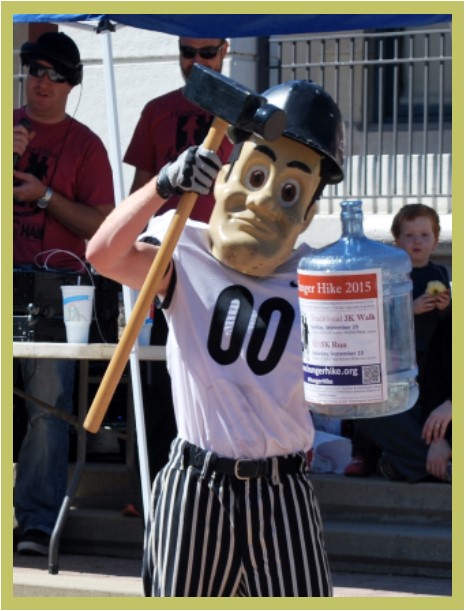 Hunger Hike fundraisers and teams should send one more message to your friends & family requesting a donation. A sample message may be found HERE. Also you're encouraged to use the tools in First-Giving to send messages & share your page on Facebook or Twitter.
Other options to donate and join our Fight Against Hunger are as follows:
Donate online to Hunger Hike, click HERE
Donate by mail— make checks payable to Hunger Hike, and mail to Hunger Hike, 420 N 4th Street, Lafayette, IN 47901
Donate in person— stop by the LUM Office
(420 N 4th Street, Lafayette), M-F 8:30 a.m.-4:30 p.m.
Donate to a Team or Fundraiser, click HERE
All Hunger Hike proceeds support the Lafayette Urban Ministry food assistance programs including the St. John's/LUM Food Pantry, Food Finders Food Bank, Inc. and the St. Thomas Aquinas Haiti Ministry. For more information on Hunger Hike — go to www.hungerhike.org.
---
---