---
Hunger Hike 2014 – Most Raised in History – $95,000
---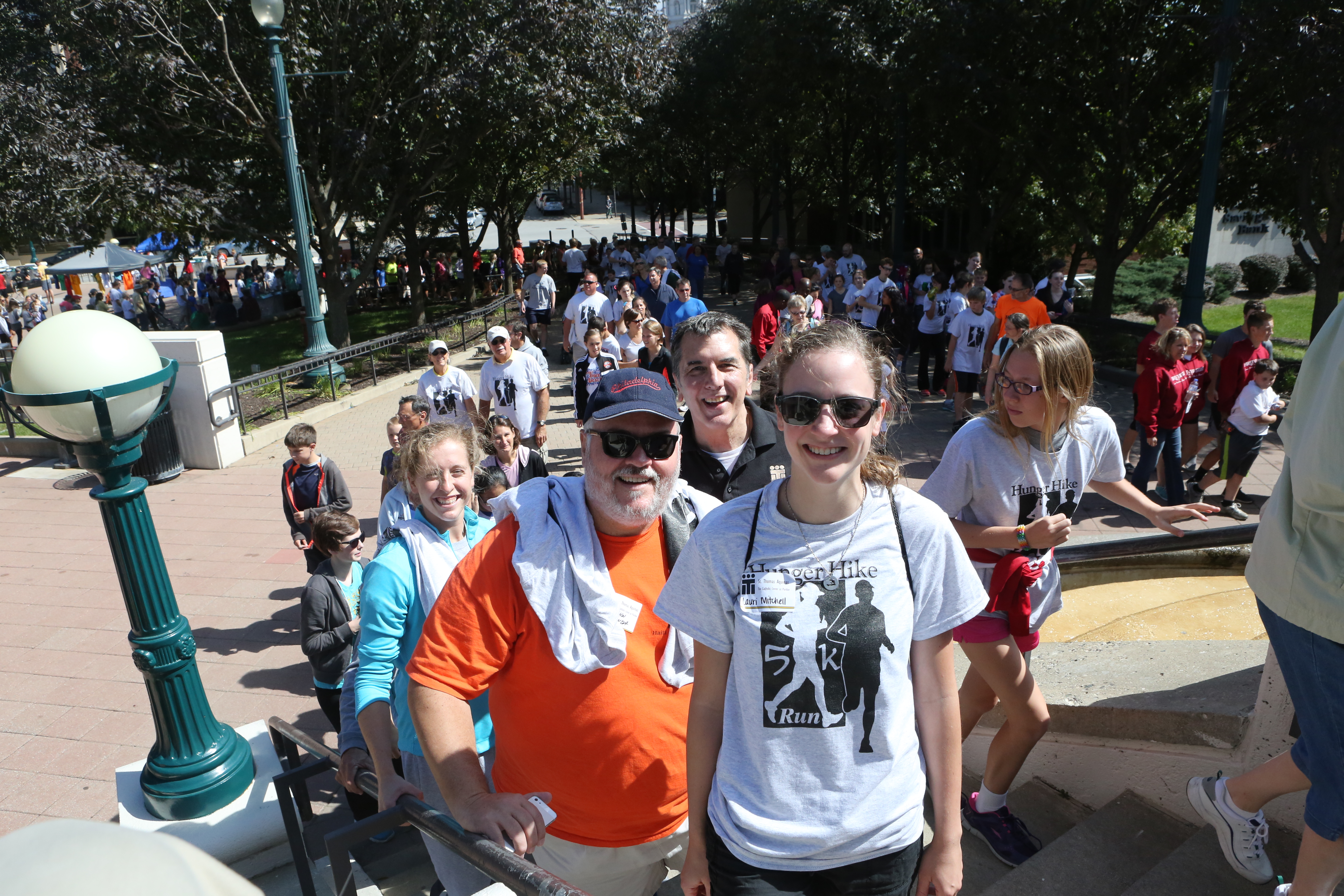 ---
It's Still Not Too Late to DONATE to Hunger Hike 2014
To donate to a Hunger Hike TEAM, CHURCH team or individual fundraiser, click HERE
To donate directly to Hunger Hike 2014, click HERE
More information — go to www.hungerhike.org
---
This year's Hunger Hike raised more money to date than all past Hunger Hike events. Hunger Hike 2014 this past weekend was filled with excitement, energy and good will. The weather was perfect for both the HH5K Run on Saturday and the Hunger Hike Kick-off event and 3K Walk on Sunday. Hundreds of caring individuals walked, ran, hiked, and donated funds to the Fight Against Hunger.
Thus far approximately $95,000 has been pledged and donated to Hunger Hike — which exceeds ALL past years for the amount of money raised.
The crowd gathered together in Riehle Plaza with one goal in mind – Fighting Hunger. The event this year was special from beginning to end — starting with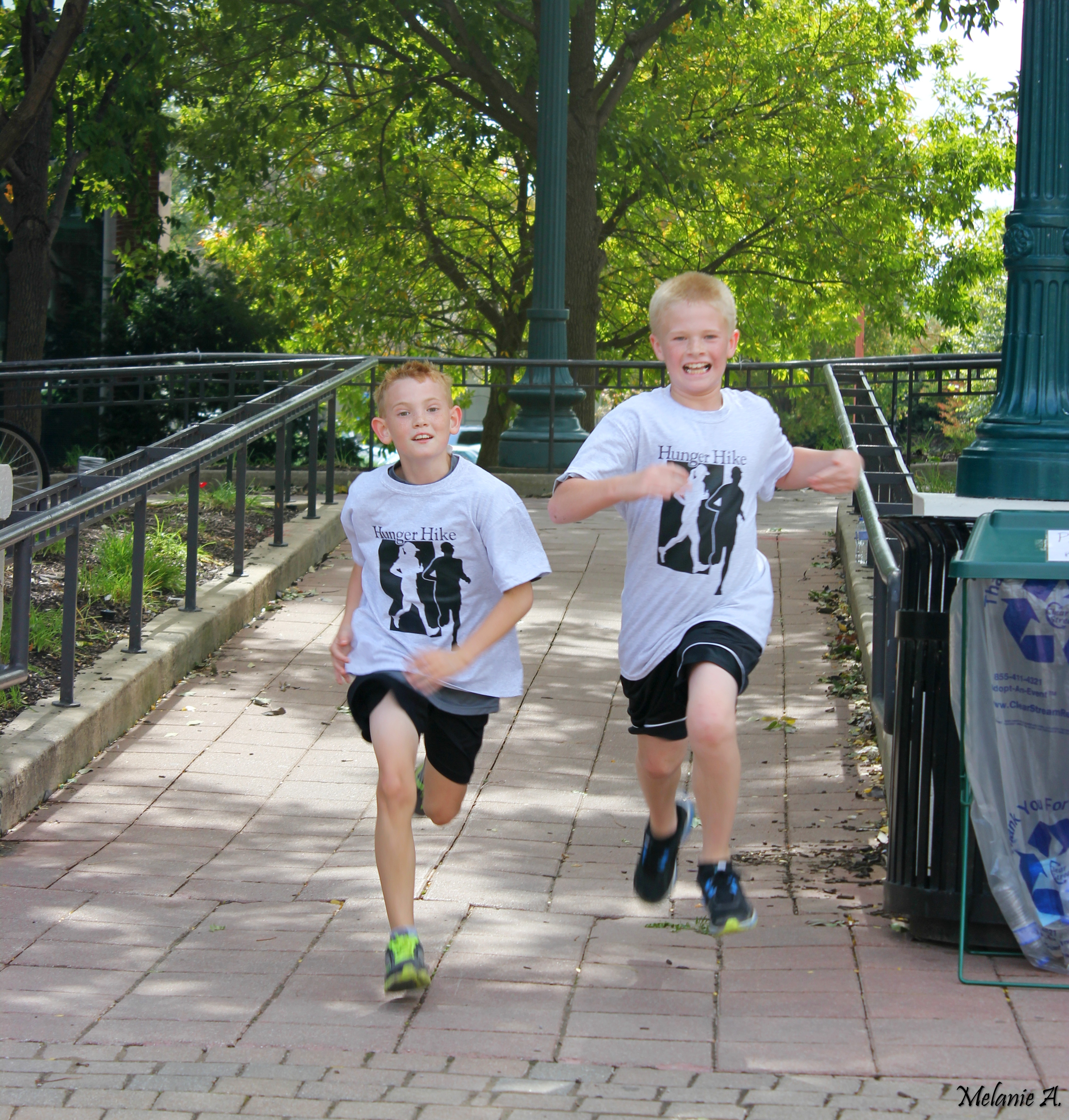 the National Anthem sung by Janelle Davis & Annalise Drake from the Harrison High School Performing Arts Program, Zumba with Emily from Parkwest Fitness — and closing with a Hot Dog & Chips picnic for all participants — and music throughout the entire event by DJ Powder from Rat Pak Mobile DJs.
The plaza was also filled with information tables focused on the issues of hunger, voter registration available courtesy of the League of Women Voters, face-painting from the Unlimited Smiles Clown Ministry, and massages from Essential Touch Massage. To welcome the hikers and to kick-off the hike, special guest speakers (see below) offered remarks which included information, words of inspiration and blessings to the hikers just before the main event.
Purdue Pete, the Purdue Crew Team, Purdue Women's Basketball Team, and Purdue Volleyball Team led the hikers to the route along the Wabash Heritage Trail. The event was successful in bringing much needed attention to the battle against malnutrition, food insecurity and hunger.
---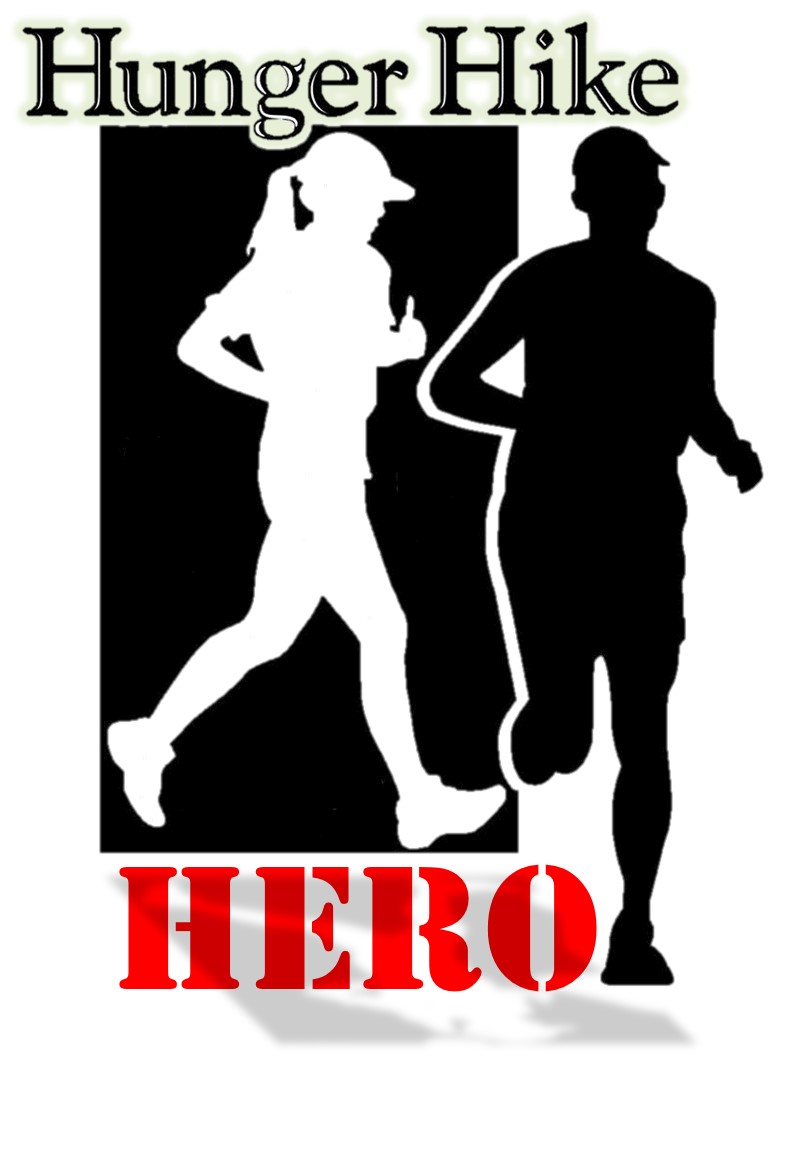 Stayed tuned for the results for the following Hunger Hike awards: Top Individual Fundraiser, Top Church Fundraiser, 2nd Highest Church Fundraiser, & Top Team Fundraiser (non-church). Along with these winners — next week the Hunger Hike Heroes will be announced — those individuals who participated in both the HH5K Run and the Hunger Hike 3K Walk.
---
---
Hunger Hike 2014 Acknowledgements
---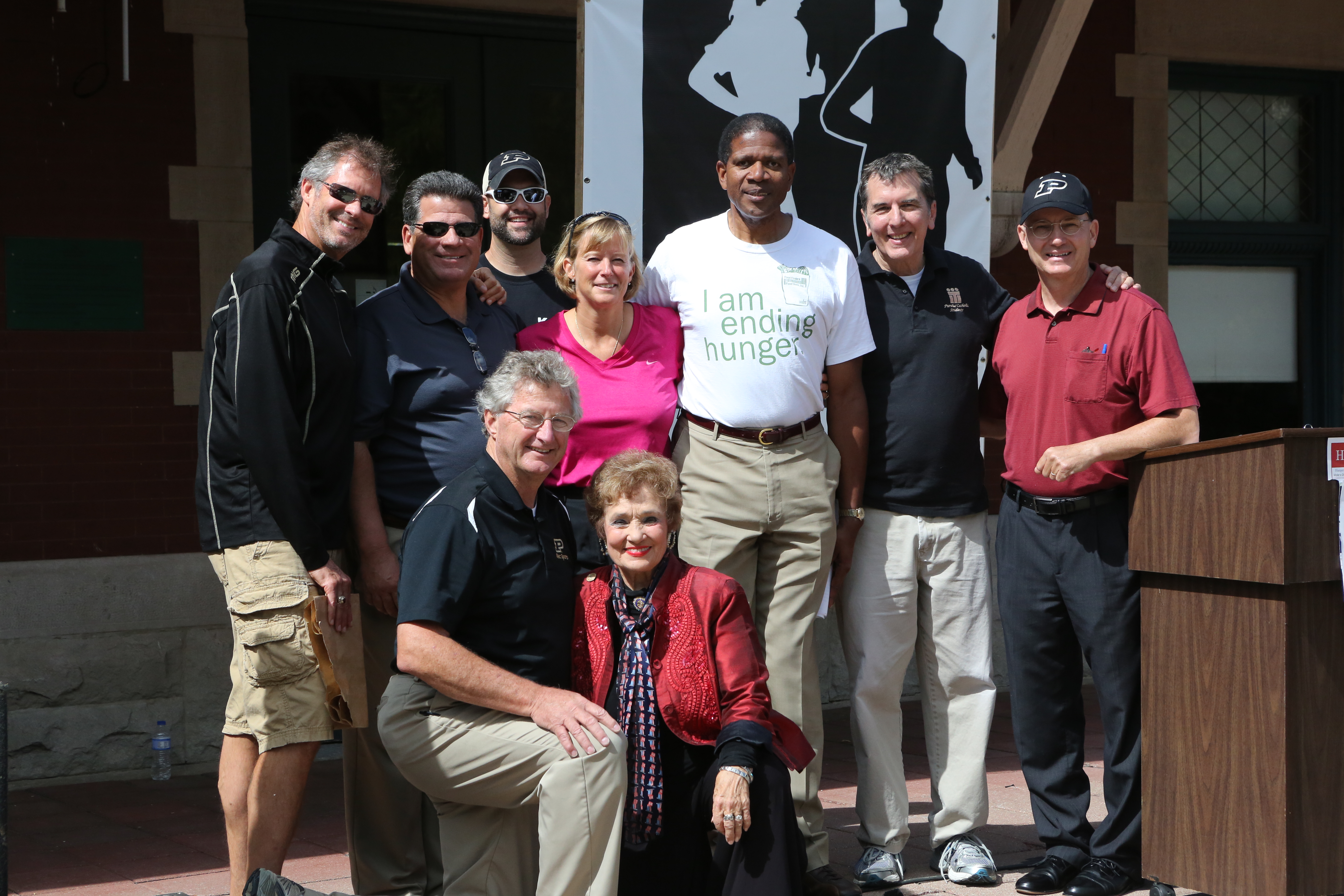 ---
Just before hundreds of Hunger Hikers hit the Wabash Heritage Trail for the 3K Walk, several local dignitaries shared their excitement and offered remarks on the importance of this event.
Our Hunger Hike dignitaries were West Lafayette Mayor John Dennis, Lafayette Mayor Tony Roswarski, K105 Radio's Shamus, Purdue Women's Basketball Coach & Hunger Hike Co-chair Sharon Versyp, Gerald Thomas from Food Finders, Fr. Patrick Baikauskas from St. Thomas Aquinas Center, Joe Micon from Lafayette Urban Ministry, Purdue Crew Coach & Hunger Hike Co-chair Dave Kucik and Indiana State Representative Sheila Klinker.
Special thanks to all of our dignitaries and K105 Radio for their continued support of Hunger Hike.
---
---
Hunger Hike 2014 Sponsors
---
Special Hunger Hike Thanks to our Top Sponsors.
---
Hunger Hike Gold Level:
---
---
Hunger Hike Silver Level:
---
Alcoa, Inc. 
American Health Network
Endocyte, Inc.
Evonik Corporation -Tippecanoe Laboratories
Frito Lay
Greyhouse Coffee & Supply Co.
Lafayette Savings Bank
Subway (Purdue/West Lafayette & more)
Tipmont REMC
---
Hunger Hike Bronze Level:
---
Bar Barry Liquors
Caterpillar, Inc.
Duke Energy
Instant Copy Printing
RatPak Mobile DJs
Subaru of Indiana Automotive, Inc.
System Concepts & Consulting, Inc.
Wabash National Corporation
Wintek Corporation
---
Hunger Hike Friend Level:
---
Allure Dental
Aqua Systems
Awards Unlimited, Inc.
Essential Touch Massage
NeoVision Optical
Oscar Winski Co., Inc.
RamZs Emporium
Soller-Baker Funeral Homes, Inc.
Speedpro Imaging
University Book Store
Williamson Eye Institute
---
---
Hunger Hike Photo Memories
---
---
Special thanks to our official Hunger Hike photographers:
Melanie Papariella Arvin,
Brenton Russell &
Zoe Malavenda.
Share your photos from Hunger Hike weekend and use #HungerHike.
---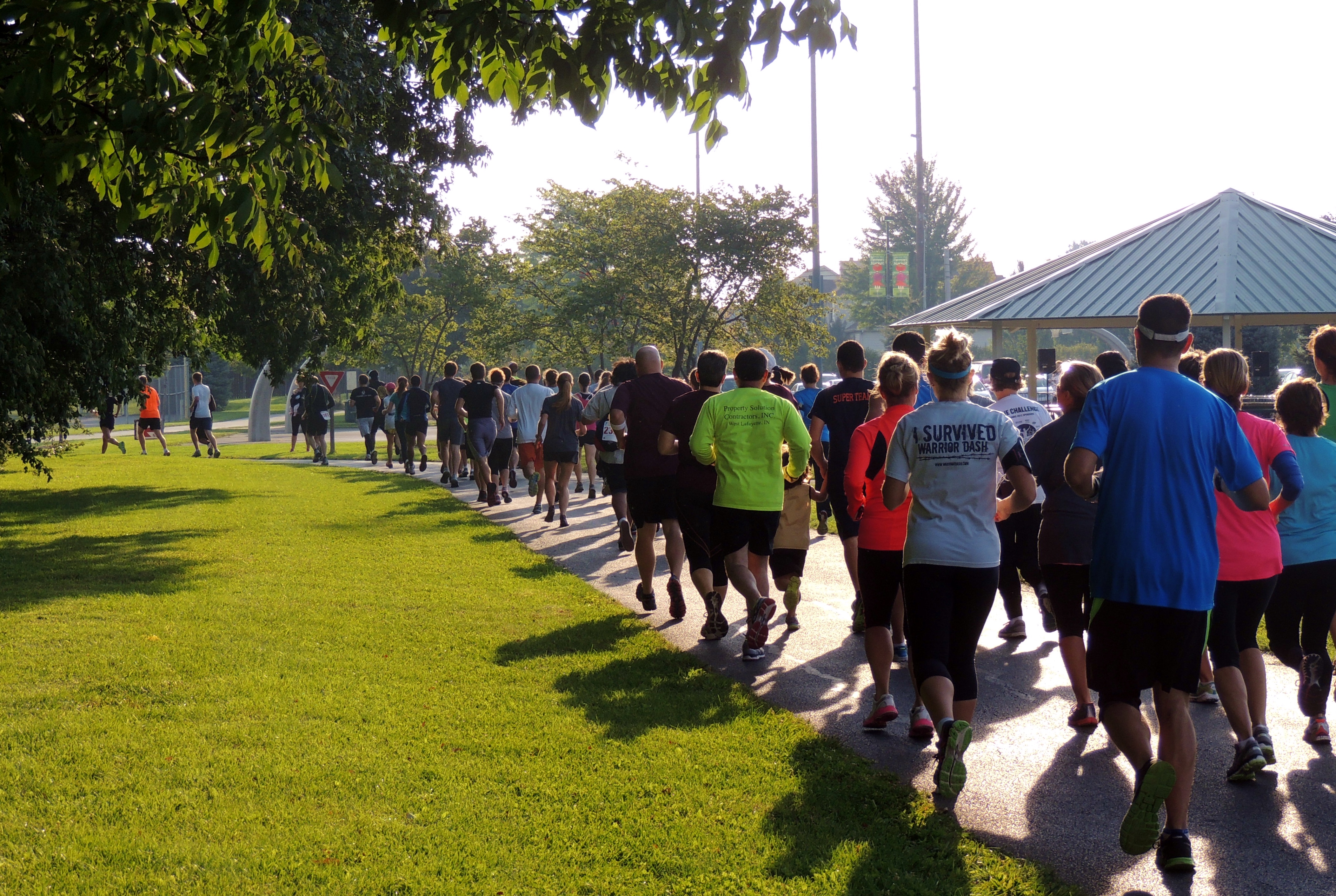 ---
"Every step makes a difference in the fight against hunger."

Locally-Regionally-Globally
---
---
---
Join LUM online and help us serve children and families even better.
---