---
| Donate | Hunger Hike Registration | HH5K Run Registration |
---
Hunger Hike events are less than three weeks away — and a lot of exciting things are planned for the Kick-off event and the 5K run. Please become a Hunger Hike participant today! Join Purdue Coaches Sharon Versyp, Dave Kucik & Dave Shondell in beating last year's amount of $101,000 — and make this a record breaking year.
---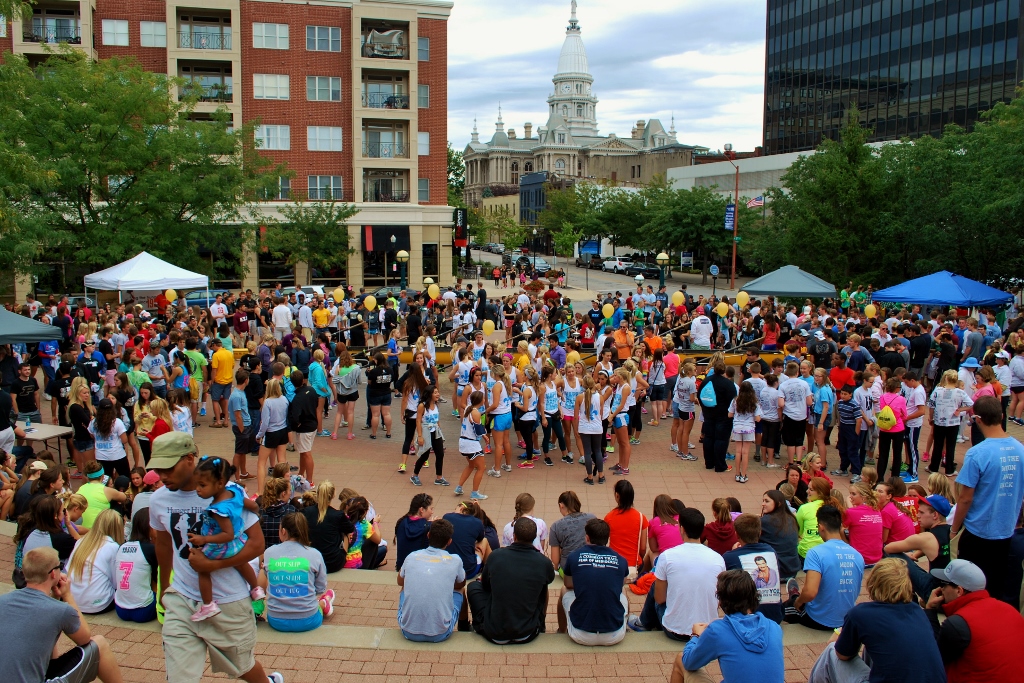 ---
Hunger Hike is a wonderful team or group activity. Each member raises money leading up to the big day — and the team gets together at Hunger Hike and celebrates their good work.
And Hunger Hike is FUN! There's a live DJ, Zumba, face painting, balloon animals, clowns, the Boilermaker Special, Purdue Cheerleaders, Purdue Pete — and hot dogs, chips & water when your return from the 3K walk/hike. Here are the details.
---
Hunger Hike 3K Walk
Sunday, September 18 at
Noon – Check in, DJ, BMS, clowns;
1:15 p.m – Zumba
2 p.m. – Kick off
Riehle Plaza, Lafayette
HH5K Run
Saturday, September 17 at
8 a.m. – Check in/registration
9 a.m. – Run begins
Parking at White Horse Christian Center, 1780 Cumberland Ave., West Lafayette
---
To get involved in Hunger Hike 2016 and for more details — click HERE.
---