---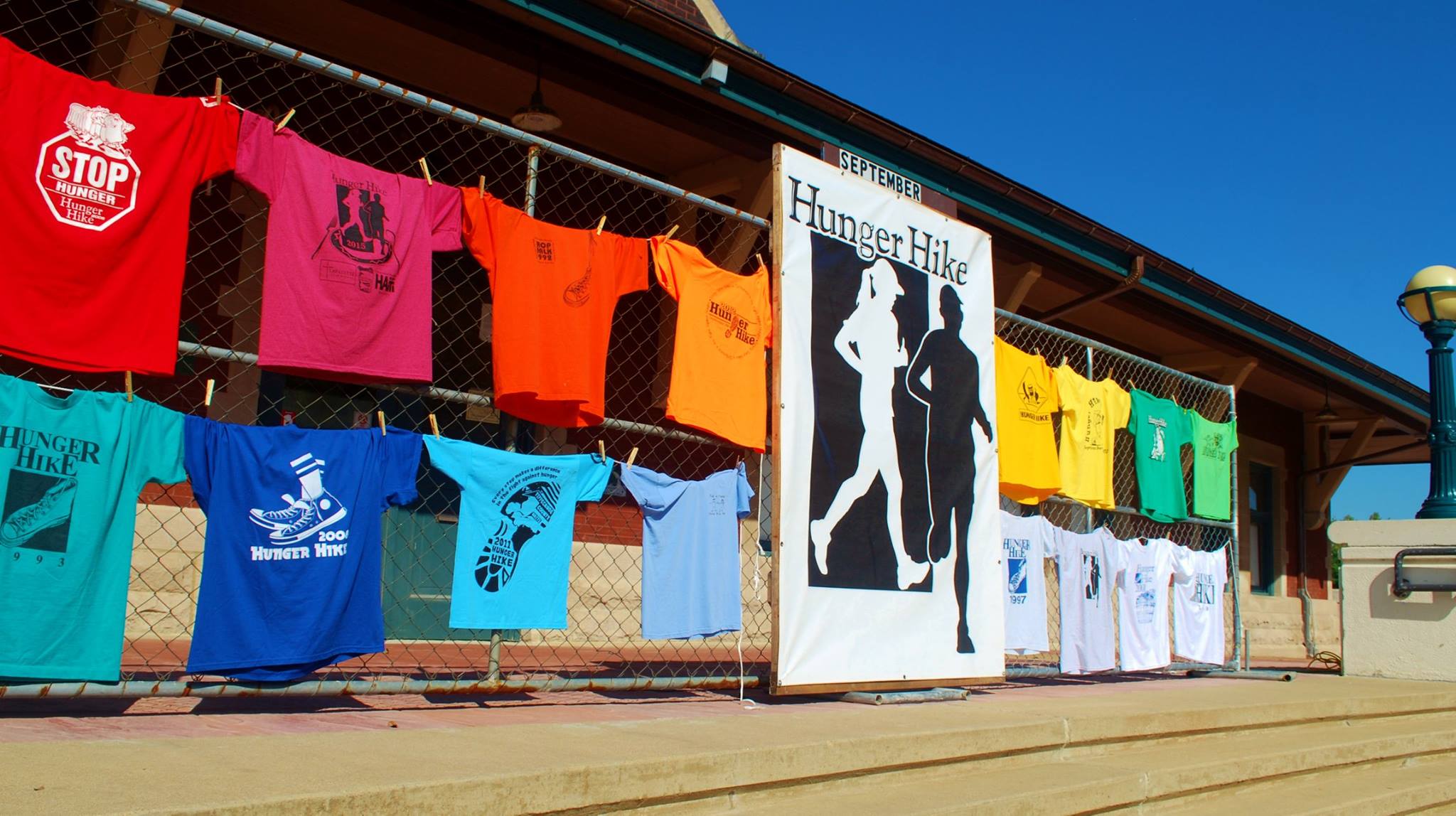 ---
The Hunger Hike 2016 goal has not been met yet. BUT we're "almost there."
Thus far approximately $92,000 has been pledged & donated to Hunger Hike
We're so close to reaching our 2016 goal to raise more than $101,000.
Each year 15% of donations are made in the two months AFTER Hunger Hike.
---
3 Ways YOU Can Still Help Hunger Hike
---
Hunger Hike Fundraising Night at Texas Roadhouse.
Go out to dinner at Texas Roadhouse, Lafayette, next Wednesday, September 28 from 4 – 10 p.m. and present the voucher, and Hunger Hike gets 10% of your food purchases. You must have the voucher — which is below and online HERE
---
Buy a Hunger Hike T-shirt.
On sale at all Masses this weekend (Sat. 5:30p, Sun. 9a, 11a, 7p & 9p) at
St. Thomas Aquinas Center (535 W State Street, West Lafayette) & at
Texas Roadhouse, Lafayette from 4 – 10 p.m. next Wednesday, September 28.
---
GIVE directly to Hunger Hike, click HERE.
GIVE to a Team or Hiker, click HERE.
Also — Fundraisers & Teams are encouraged to send another message to your friends & family. For a sample message click HERE. Use the tools in First-Giving to send messages & share your page on Facebook or Twitter.
---
Working together the 2016 Hunger Hike goal can be achieved — and surpassed.
---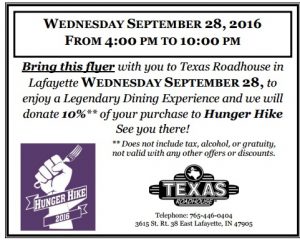 ---
---