---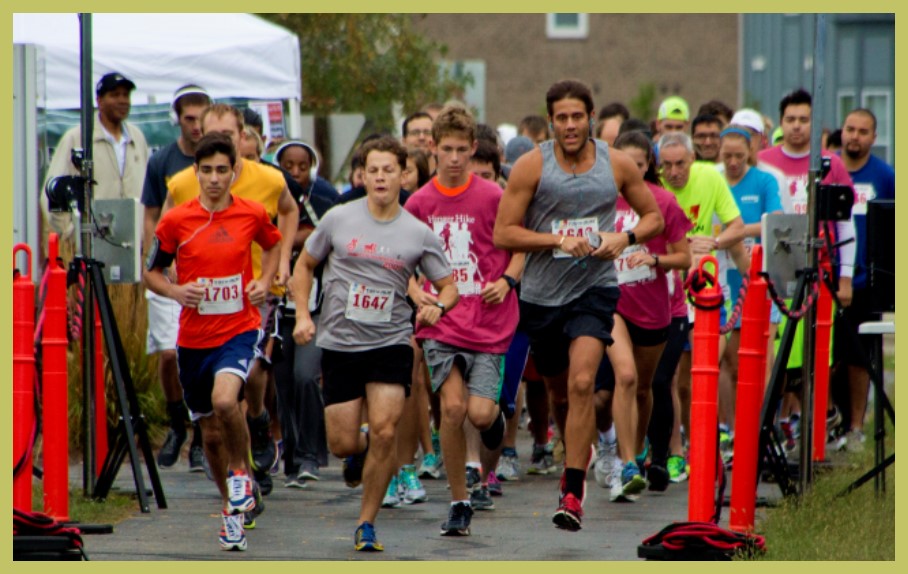 ---
The purpose of the Hunger Hike 5K Run is to use physical exercise to draw attention to and funds for "Feeding the Hungry." This past Saturday, more than 75 runners and speed-walkers took part in the HH5K Run 2015 — the Race to Feed the Hungry. The stormy weather cleared up just in time for the start of the run, and it was a cool morning, the skies were clear and the sun was shining — a perfect day for a race.
The HH5K Run 2015 convened at Celery Bog Nature Area (Cumberland Ave., West Lafayette) with start/finish on the Cattail Trail through the beautiful Celery Bog Nature Area. The latest "chip technology" was used to give all runners an accurate race result time.
---
The HH5K Run winners are as follows:
Youth—1st: Robbie Burton, 2nd: Colin Frier, 3rd: Holly Perdue
Women—1st: Isabella Garcia, 2nd: Katie Micon, 3rd: Emily Rigsbee
Men—1st: Matthew Hoelle (not pictured), 2nd: Jordan Kehl, 3rd: Gautam Bhayani
---
The 2015 Hunger Hike 5K Run gave serious runners an opportunity to support these outstanding local organizations while enjoying a 5K event on a new and scenic trail.
HH5K Run results, click HERE; PHOTOS, click HERE.
---
---
---
---