---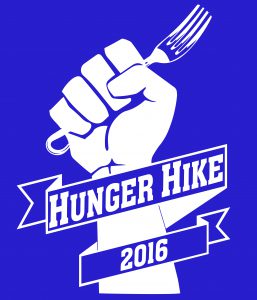 Amanda Elmore, US Olympic Gold Medalist, Purdue Alumna & Harrison High Graduate to Speak at
Hunger Hike 2016 — Sunday, September 18
---
West Lafayette, IN – The Hunger Hike planning team is excited to announce that Amanda Elmore, Olympic Gold Medalist (US Rowing), Purdue Alumna & Harrison High Graduate is scheduled to attend and speak at Hunger Hike 2016 Kick-off event. Details are as follows:
Date

: Sunday, September 18

Times

: Noon – 2 p.m.; Remarks at 1:45 p.m.

Place

: Riehle Plaza, N 2nd Street, Lafayette
---
---
Amanda Elmore and her US Rowing Team earned a GOLD medal at the 2016 Olympics in Rio de Janeiro. Amanda is a graduate of Harrison High School, where she was a member of the band, competed in gymnastics, cross country and track and was valedictorian; and Purdue University, where she was on the Purdue Crew Team and earned many awards and honors.
Both the Harrison High School Raiders and the Purdue Crew Team are great friends of LUM in many ways — especially at Hunger Hike. Purdue Crew Team also supports LUM through their Row-A-Thon fundraising event which this past February donated $8,542 to the LUM Good Samaritan Fund.
---
There has always been a strong partnership between Purdue University & Hunger Hike. Here is how we connect this year:
Keynote

: Amanda Elmore

Hunger Hike Honorary Co-Chairs

: Sharon Versyp, Purdue Women's Basketball head coach; Dave Kucik, Purdue Rowing Team head coach; and Dave Shondell, Purdue Volleyball head coach

Participating

— Teams: Women's Basketball, Rowing & Crew Team, Volleyball, Track & Field; and spirit squad: Boilermaker Special, Purdue mascot — plus the Purdue Cheerleaders and Purdue Pete will attend and start the event with a spirited cheer

Leading the actual Hunger Hike along the Wabash Heritage Trail will be the Purdue Crew Team with their sculls and sweep boats, Purdue Pete & the cheerleaders, the Purdue Volleyball & Women's Basketball teams
---
Each Fall for over 50 years Hunger Hike has brought together the entire community—including Purdue—in a common goal of Fighting Hunger. For more information on Hunger Hike 2016, please visit and explore our new website at www.hungerhike.org. Individuals and group may still sign up to participate and business may still become event sponsors.
---
---
Hunger Hike is an annual Fall community fundraising weekend which includes the traditional 3K Walk on Sunday as well as a 5K run on Saturday. This year Hunger Hike is Saturday, September 17 & Sunday, September  18, 2016.
All Hunger Hike proceeds directly support the Lafayette Urban Ministry food assistance programs including the St. John's/LUM Food Pantry, Food Finders Food Bank, Inc., and St. Thomas Aquinas Center's Haitian Ministry including the Haiti Water Purification Project. Since early 1990s Lafayette Urban Ministry, St. Thomas Aquinas Center and Food Finders Food Bank, Inc. have been organizing a walk to support food programs locally, regionally and globally. Formerly known as the Crop Walk which dates back to the mid-1960s, it was officially renamed Hunger Hike in 1993.
Today, Hunger Hike gives companies, organizations, families & individuals many ways to be a part of a community event with a tremendous positive impact on "Fighting Hunger."