---
Purdue Coaches Versyp & Kucik – Fighting Hunger
---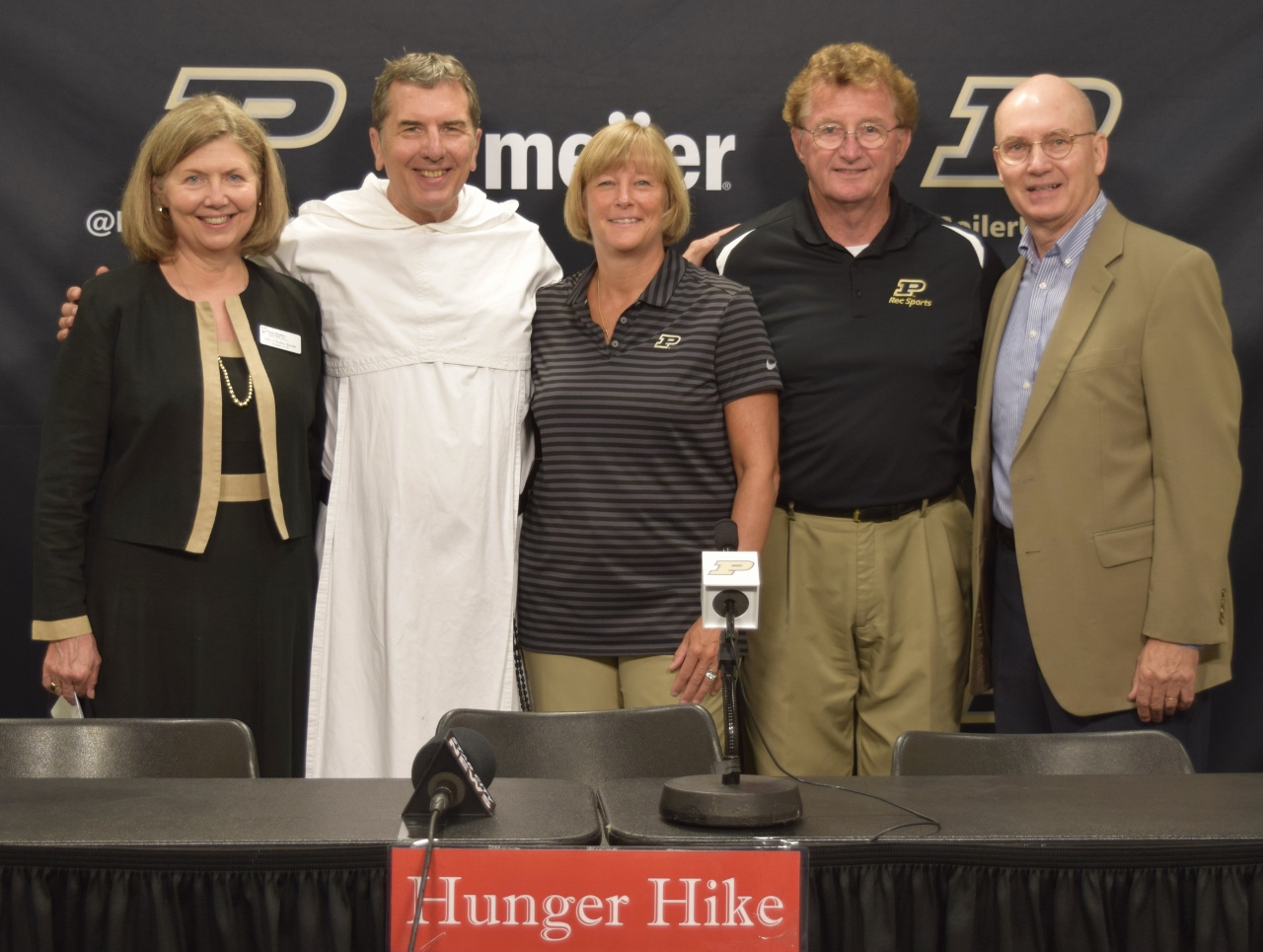 At an event this week at Mackey Arena, two prominent Purdue Coaches announced they would be teaming up with Hunger Hike as honorary co-chairs to join the Fight Against Hunger.
Honorary Hunger Hike Co-chairs, Coach Sharon Versyp (women's basketball) & Coach Dave Kucik (rowing & crew). Both spoke passionately about the importance of Hunger Hike and the power of coming together as a community to Fight Hunger. They also put out a challenge to the entire community to start fundraising now to reach this year's Hunger Hike goal of $115,000.
Representatives from the three sponsoring organizations — Lafayette Urban Ministry, Food Finders Food Bank, Inc. & St. Thomas Aquinas Center — also offered remarks and shared how important this fundraiser is to funding the programs necessary to addressing the needs of the families in our community and abroad.
For more information on how you can begin fundraising for Hunger Hike see below or go to our website — hungerhike.org.
---
{Pictured above L to R: Katy Bunder, CEO/president, Food Finders Food Bank, Inc.; Fr. Patrick Baikauskas OP, pastor, St. Thomas Aquinas Center; Coach Sharon Versyp; Coach Dave Kucik; Joe Micon, executive director, Lafayette Urban Ministry.}
---