---
Fighting Hunger with Our Hearts & Soles!
---
---
Hunger Hike participants gathered this past Sunday to to raise awareness and funds for food programs locally, regionally & globally — through the good work of Lafayette Urban Ministry, Food Finders Food Bank, Inc. and the Haiti Ministry at St. Thomas Aquinas.
The weather was perfect — and the "hike" along the Wabash River was pleasant and picturesque. The Kick-off event was highlighted by an inspiring keynote from Race Johnson, Purdue Football alumnus as well as remarks from our two Honorary Co-chairs, Dave Kucik, Purdue Crew & Rowing coach, and Nadine Morgan (for Sharon Versyp), Purdue Women's Basketball coach. Remarks were also offered by Lafayette Mayor Tony Roswarski, West Lafayette City Council President Peter Bunder, Tippecanoe County Council President Tom Murtaugh and by Joe Micon, Lafayette Urban Ministry; Fr. Patrick Baikauskas OP, St. Thomas Aquinas Center; and Katy Bunder, Food Finders Food Bank, Inc. — our sponsoring organizations.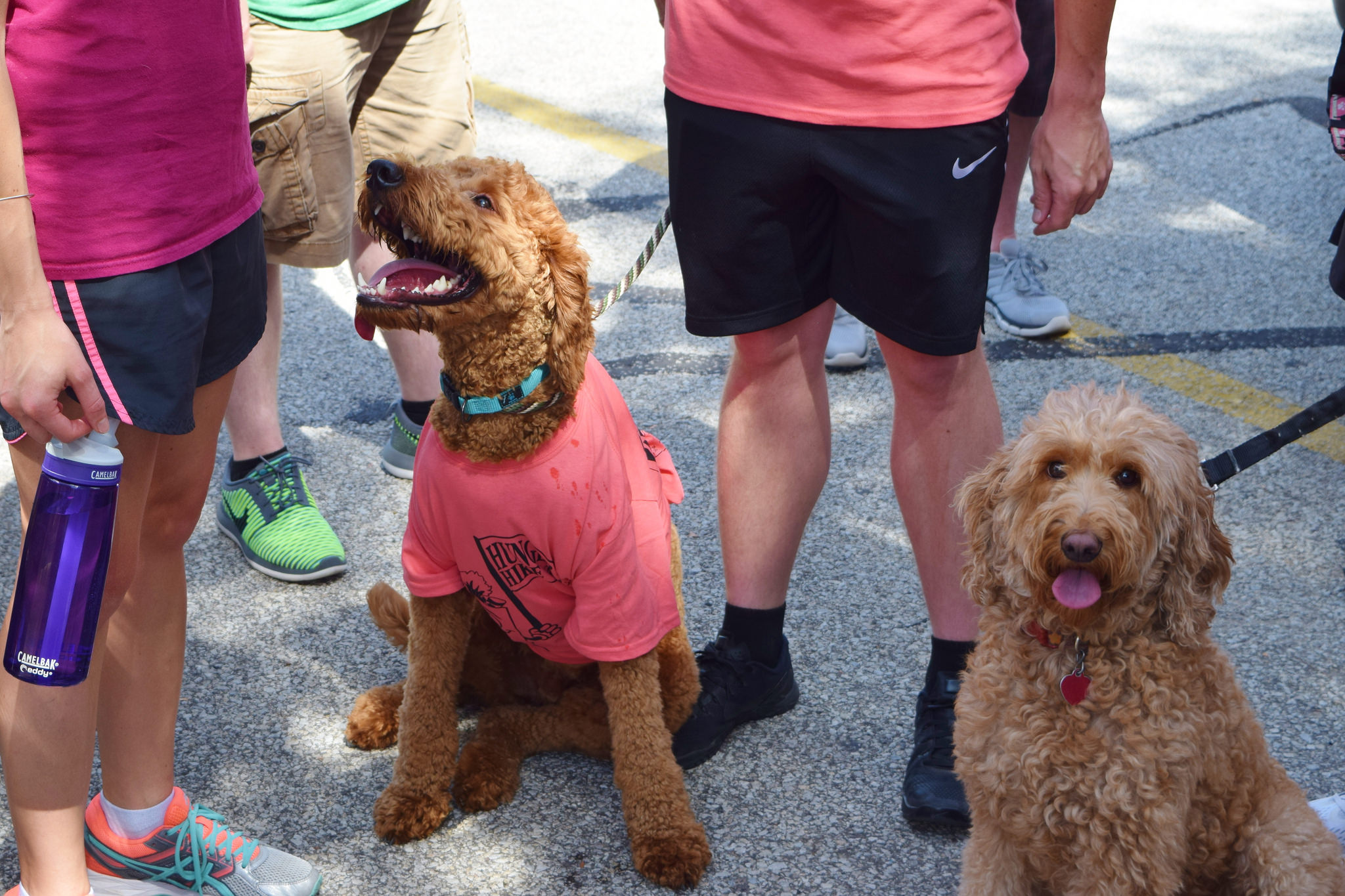 It began with the crowd cheering with the Purdue Cheerleaders & Purdue Pete and participating in Zumba with Miss Brooke & Kasie from Studio b Dance & Fitness. The US National Anthem was then sung by Jay Alan, Harrison High School senior and YouTube sensation. Throughout the entire event, there was live music by DJ Powder of Rat Pak Mobile DJs, face-painting & balloon animals from the Unlimited Smiles Clown Ministry, massages by Lee Anne Akers of Essential Touch Massage, and Voter Registration.
After a blessing from Fr. Patrick Baikauskas OP, the "hikers" were led by Purdue Pete, Purdue Cheerleaders, Purdue Crew Team and Purdue Women's Basketball Team up the John T. Myers Pedestrian Bridge and along the Wabash Heritage Trail. Hunger Hike concluded with a Celebration Picnic with hot dogs, chips & bottled water (courtesy of Texas Roadhouse, Sam's Club & Aqua Systems).
Hunger Hike for the 26th straight year was successful in bringing much needed attention & funds to the battle against malnutrition, food insecurity & hunger — locally, regionally & globally.
Thanks to all who participated, raised funds, volunteered and donated.
---
Hunger Hike 2018 – QUICK LINKS:
---